Welcome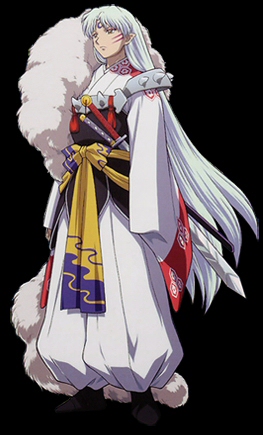 Hello and welcome to Sesshoumaru's Castle, the second oldest shrine on the web dedicated to the demon lord, Sesshoumaru, from the manga and anime, InuYasha, created by Rumiko Takahashi. He is known to be a merciless demon who has a lot of pride underneath that armor of his. Here you will find everything related to him - even his followers - along with some goodies for you. So sit back, relax, and enjoy the ride!
You are currently viewing version 29.1 of Sesshoumaru's Castle, which is a modified design of the one before that was originaly version 29. The design was Jasc Paint Shop Pro 8 mostly while using some of Adobe Photoshop CS2 and coded in Dreamweaver CS4. The design can be viewed in any browser as well as resolution while the site is readable with images and CSS turned off.
Because of the big update, this site has a lot of spoilers. You have been warned.
Last Updated: February 27, 2010 Ψ Part of Krescent Moon.net